For many of us cross-cultural dialogue can be difficult and scary. Our societal context has solidified a fear of being labeled "racist" or "biased," which can make it challenging to speak openly and authentically about our lack of knowledge, desire to learn, and fear of the unknown. Often our reactions to microaggressions are fear-based, employing avoidance, accommodation, and denial. Developing the awareness and skills necessary to successfully navigate conflict can help us find a better pathway toward addressing and mitigating the impact of microaggressions.
This workshop will explore the concept of microaggressions and their connection to implicit bias, through reflection, self-analysis, and interactive activities. Participants will leave with a common language and strategies for choosing a more effective response when engaging with clients, employees, service providers, peers and supervisors across industries.
Who should attend this workshop? This is a 200-level course developed for participants who already have an understanding of implicit bias. If you're new to the concept or unsure of your knowledge level, but would still like to attend this workshop, please learn more about implicit bias here.
Participants will:
Learn what microaggressions are, and explore their impact and relationship to implicit bias 

Practice strategies for effectively recovering after committing a microaggression

Gain tools for determining how to respond to microaggressions, as a recipient or bystander

Develop personal strategies and confidence for engaging in difficult conversations
Cost:
$125 Standard rate
$150 after October 22, 2019
This workshop has been approved for the following legal education credits:
2.75 (Ethics) CLE by the Washington State Bar Association
Questions About Registration?
Email: laurie@reverbdei.com
If you would like to inquire about a private training for your organization, please contact:  Laurie Carlsson at laurie@reverbdei.com or KJ Williams at risewithkj@gmail.com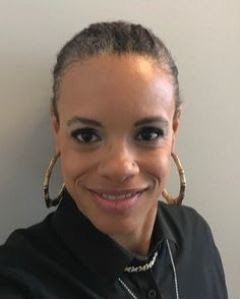 KJ Williams is Owner and Founder of RISE with KJ: Radical, Insightful, Solutions to Create Equity, a consultancy that facilitates the work of diversity, equity and inclusion in organizations, groups and individuals across industries. While leading diversity efforts for the Washington State Bar Association (WSBA), KJ originated the "Inside – Out" philosophy – a theory grounded in the belief that working from the inside first develops the infrastructure necessary for change, sustainability, and growth. KJ has provided equity and inclusion leadership to WSBA's 40k+ members; functioned as internal consultant and coach to the WSBA Board of Governors and executive staff; and been a consultant, educator, speaker and facilitator to law schools, legal organizations, law firms, student groups and individuals. KJ has served on the City of Seattle LGBT Commission, University of Washington School of Law Diversity Committee, the Board of Directors for the Initiative for Diversity, and the University of Washington School of Law Gates Scholarship Committee. KJ is an alum and faculty for JustLead Washington. Her writings on critical race issues have been published in Black Women's Blueprint, For Harriet, NWLawyer and NWSidebar.
Laurie Carlsson has spent more than a decade working toward social change. She's led diversity, equity, and inclusion (DEI) sessions for international corporations, the University of Washington, the Pride Foundation, JustLead Washington, the Washington State Attorney General's Office, and The National Conference on Race and Ethnicity in Higher Education. Laurie's work leverages anti-oppression curricula best practices, bringing participants together through engaging activities and facilitated discussions. Her workshops on outreach methods gained crucial support for Marriage Equality in Washington State's 2012 campaign. Laurie has led DEI strategy for the UW School of Law and the UW's Office of Minority Affairs and Diversity, and currently serves as faculty and President of the Board of Directors of JustLead Washington. Laurie is founder of Reverb DEI, a consultancy that helps organizations ensure that their vision, mission, and core values are woven into their daily operations, hiring practices, and workplace culture.